PROGRESSIVE ROCK
Ritual from Sweden have been awarded with praise since the arrival of their debut album back in 1995. Fans and media likewise agree that this act from Sweden is one of the most unusual and innovative phenomena in the international rock music scene.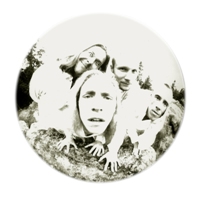 The four band members, Patrik Lundström (vocals, guitars), Jon Gamble (keyboards, harmonium, harmonic, vocals), Fredrik Lindqvist (bass, bouzouki, mandolin, flutes, etc.) and Johan Nordgren (drums, percussion) mix elements of rock, folk and world music, sprinkle in jazz elements so that their songs move near to avant-garde as well as folk rock, heavy rock or progressive rock.
The feeling that it must have been a decade since their last album is actually not true. Within 18 years they released four studio albums, one live album and played three tours within Europe. They toured 2003 with RPWL, 2004 with Anekdoten and 2008 with The Tangent and Beardfish. Furthermore they played big festivals in their home country, the Sweden Rock, in the US they played Rosfest, and in Mexico, the Baja Prog festival. Even when that makes in a calculation just one studio album every 4.5 years, the time between was busy as the schedule proves. And it is worth to wait such a long time on a new Ritual album. Every single one of their releases, including the often disdained Superb Birth of 1999, is a brilliant and unique gift to the fans of sophisticated music. Each album - from the selftitled debut to the 2003 Think Like A Mountain album and to the Tove Jansson's inspired The Hemulic Voluntary Band album in 2007 - is so different from the one before, and each album is full of fascinating songs, which makes every record a beautiful gem.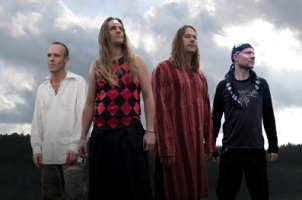 Why is that so? Maybe the variation in Ritual's music can be explained by the variety of their singer Patrik Lundström who is the main composer and driving force behind the band. He not only has Ritual as vehicle for his own music, he also makes a living with professional singing and performing. He sings in a well-booked Swedish ABBA cover band as the "Benny", sings backing vocals on Agnetha Fältskogs last solo album, was Swedens official Grand Prix contribution in 1997 with Blond, had a lead part in a Buddy Holly musical, and so on and so forth… and Patrik is also the vocalist for Sweden's all time progressive rock flagship Kaipa.
Probably that was a lot of inspirations and influences over the years. Let's see with what Ritual will surprise us on their next album, scheduled for 2012, 2013, or latest 2014.
Discography:
- Ritual (1995)
- Superb Birth (1999)
- Think Like A Mountain (2003)
- Live (2006)
- The Hemulic Voluntary Band (2007)